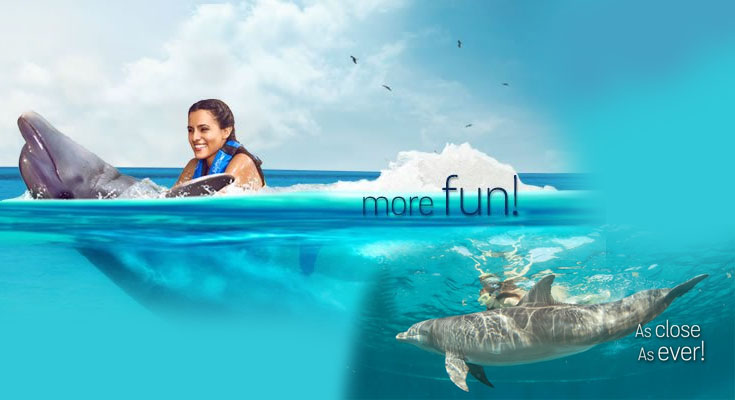 Dolphin Discovery Cozumel is a premier destination for those seeking an unforgettable experience with these magnificent marine mammals. Located on the stunning island of Cozumel in Mexico, this world-class facility offers a range of activities and excursions that allow visitors to interact and swim with dolphins in their natural habitat. Whether you're a nature enthusiast, an adventure seeker, or simply looking to create lifelong memories, Dolphin Discovery Cozumel has something for everyone.
Dive into Adventure with Dolphin Swim Adventure
One of the highlights of Dolphin Discovery Cozumel is the Dolphin Swim Adventure. This exhilarating activity allows you to get up close and personal with these friendly creatures in a safe and controlled environment. Led by expert trainers, the Dolphin Swim Adventure offers a unique opportunity to learn about dolphins' behavior, biology, and conservation efforts while enjoying an unforgettable swim.
During the Dolphin Swim Adventure, you'll have the chance to interact with the dolphins through various activities. You can give them a handshake, receive a gentle kiss, and even enjoy an exciting belly ride across the water. This immersive experience allows you to witness the intelligence and playfulness of dolphins firsthand while creating lasting memories with these incredible creatures.
Explore the Beauty of Chankanaab National Park
If you're looking for more than just a dolphin encounter, Dolphin Discovery Cozumel offers excursions to Chankanaab National Park. Located near the facility, this natural wonderland is renowned for its breathtaking beauty and abundant marine life. With crystal-clear waters, vibrant coral reefs, and a diverse …
Dolphin Discovery Cozumel: An Unforgettable Experience

READ MORE