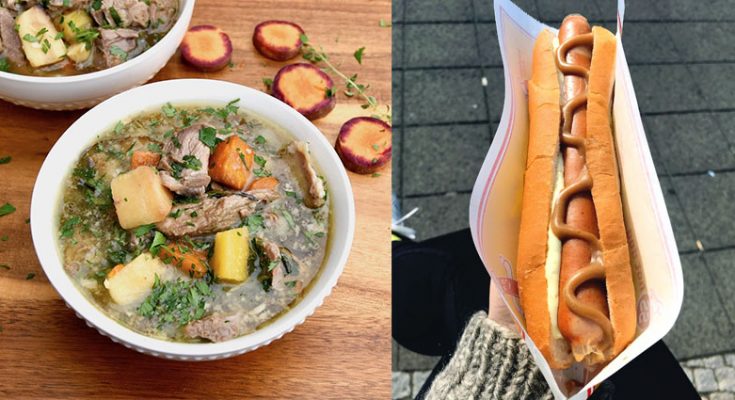 If you're visiting Iceland and looking for a delicious snack, you've come to the right place. Iceland gas stations have a great selection of hot dogs and lamb soup. These items are often sold in large pots at the stations. Lamb soup is a rich, meaty concoction and a great alternative to hot dogs.
Baejarins Beztu
Icelanders have long enjoyed the hot dogs at the Baejarins Beztu hot dog stand, whose name translates to "Best Hot Dog in Town." It has been serving up hot dogs in downtown Reykjavik since 1937. Famous visitors to Iceland, including Bill Clinton and Metallica, have enjoyed the hot dogs here.
The hot dogs are inexpensive and readily available in Iceland, making them a popular snack choice. The average hot dog costs 300 ISK, about $2.50 USD, which makes them an affordable snack choice. They are also a convenient option when driving on the Ring Road and at Keflavik Airport. While visiting Iceland, you should be sure to stop by Baejarins Beztu Pylsur, a popular hot dog stand in Reykjavik. Located near the harbor, the stand is famous for serving piping hot dogs to tourists.
The original chain of Baejarins Beztu hot dog stands has been in business since 1937. The current owner's grandfather started the business and moved it to Tryggvagata in the 1960s. The stand is right across the street from the Harpa Concert Hall. Former United States President Bill Clinton even visited the stand in August 2004. The stand has also …
Iceland Gas Station Hot Dogs and Lamb Soup

READ MORE