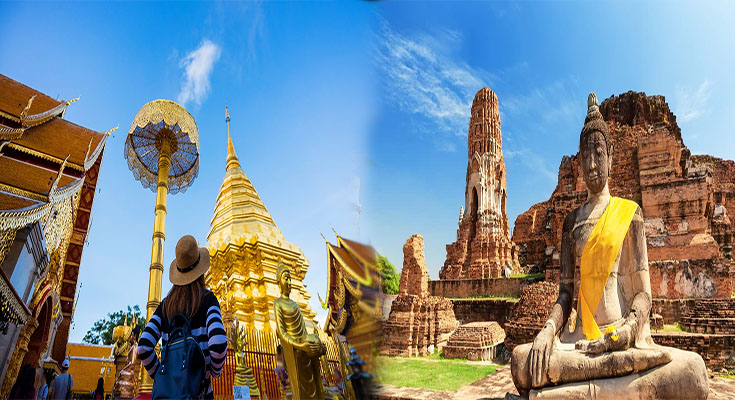 If you want to visit Thailand on a budget, you are in luck. There are many great hotels and resorts to choose from, and most are within your price range. But before you leave for your next adventure, you will want to make sure you have all the information you need. That's where a good Thailand budget travel guide can come in handy. You'll be able to find all the information you need to plan your trip, including maps, photos, hotel reviews, and more.
Ayutthaya
Ayutthaya is one of Thailand's most popular tourist attractions. The historical city was once the capital of Siam, the Kingdom of Thailand. It is now a UNESCO World Heritage Site.
You can visit Ayutthaya as a day trip from Bangkok. However, you should stay at least one night in the city to make the most of your time.
You can also book a tour with an organised tour company. They will take you around the temples, covering the costs of the entry.
If you prefer to travel independently, you can rent a scooter or bicycle. Generally, a scooter will cost around 300 THB. Alternatively, you can book a tuk-tuk for an hour or two.
Chiang Mai
If you are planning a trip to Thailand, Chiang Mai is a great destination. The city offers a blend of affordability and culture.
The best way to get around Chiang Mai is to rent a scooter. There are several places to rent one in the city. A daily budget …
The Best Places to Visit in Thailand on a Budget

READ MORE