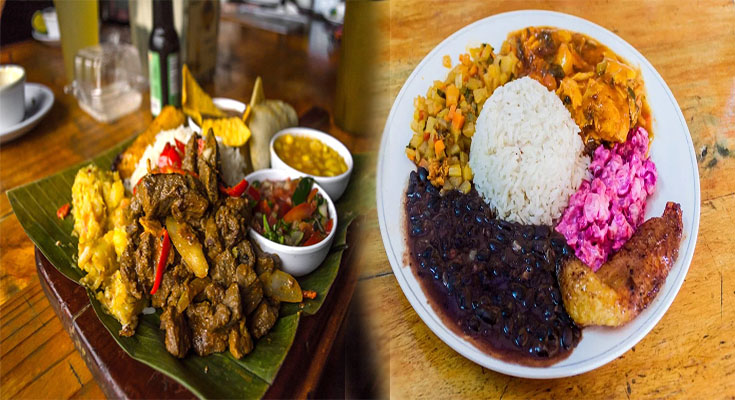 One of the things you need to consider when planning a vacation in Costa Rica is the average cost of a meal. There are a lot of different restaurants you can choose from and they all serve different kinds of food. This can make it difficult to plan out your meal.
Rice and beans
Costa Rica is known for its delicious rice and beans. It is often served with a side of meat. This dish is simple to make and is perfect for breakfast or lunch.
The main ingredients in the dish include rice, beans, peppers, and cilantro. Traditionally, a dish like this is accompanied by fresh fruit. Avocado, agua de sapo, and a local beer are also common.
Gallo pinto is a very popular Costa Rican meal. It is similar to a Mexican soup, but with a lighter flavor. You can eat it for breakfast, lunch, or dinner.
A typical Costa Rican meal includes meat, a salad, rice, and avocado. These dishes are served at restaurants, sodas, and markets.
Most foods are based on the traditional Costa Rican diet. In addition, you will find international food brands.
Seafood
If you're looking for a fresh and authentic seafood experience, Costa Rica is the place to go. The climate here is ideal for catching and preparing seafood. You can find a good selection of seafood at restaurants or from the beach.
The food is not as expensive as you might think. On the high end, a typical dinner for two can …
Average Cost of a Meal in Costa Rica

READ MORE