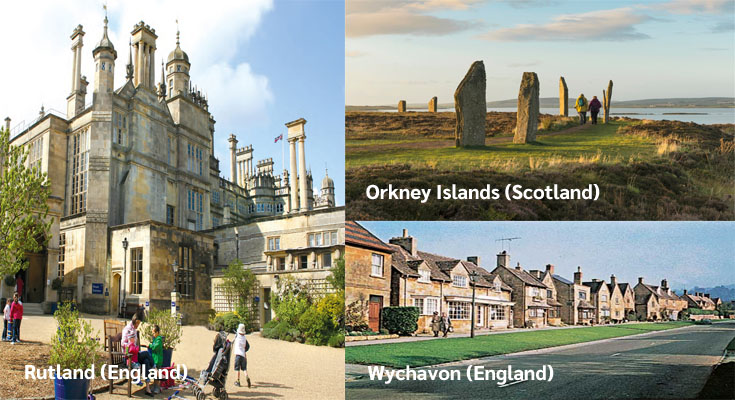 Without a doubt, this year has changed the plans of many of us and has dealt a severe blow to the economies of most countries worldwide. Before the pandemic worsened and spread internationally, many of us had planned to travel this year to other countries to enjoy different landscapes and get out of the monotony. However, you do not need to go abroad to enjoy unforgettable holidays with your family, as there are several rural places in the United Kingdom of majestic beauty and unparalleled charm. That is why today we want to show you the top 3 most beautiful and safest rural places in the United Kingdom due to their low number of coronavirus cases.
Before starting this top, we want to recommend you to take a look at the lovelyhouses.co.uk services if you have UK tourism trips on your agenda for the next few days, because Lovelyhouses.con.uk is a company that offers a wide range of holiday rentals apartments, chalets, bungalows, and group accommodations.
Now yes, let's get started!
1- Orkney Islands (Scotland)
The top spot goes to the Orkney Islands, an archipelago located in the north of Scotland and that so far has only reported a total of 17 cases of COVID-19. Its name dates back to the first century BC or earlier and it has been inhabited for at least 8,500 years. How could it not be in the first place if these wonderful islands have 5,000-year-old sites, idyllic beaches, and spectacular sea cliffs? The Orkney …
Top UK Rural Places to Travel in Family and Avoid any Type of Coronavirus Exposure Customer Reviews Help You in That Task!

READ MORE