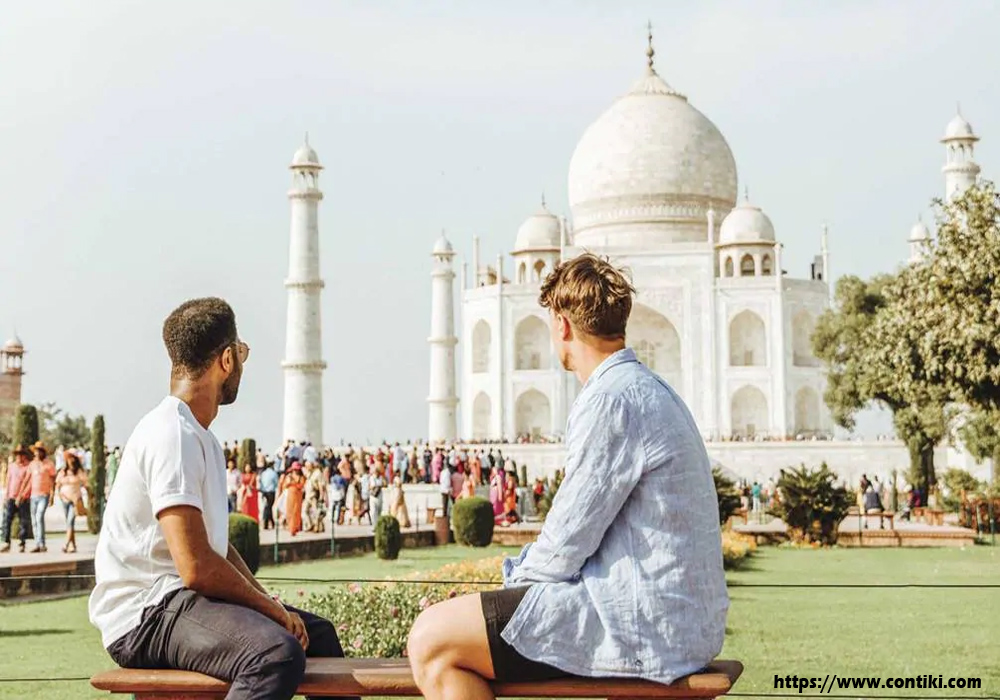 Delhi, the capital of India is a cultural and religious pastiche. Delhi is one of the oldest cities in India. Have seen many dynasties and rulers. Each of them has given this city its own unique hue. Delhi is a metropolitan city where people from various religious and cultural backgrounds live together in harmony. Delhi is a mixture of old and new. The Old Delhi culture is famous for still retaining the old world charm of Moguls. The new and modern Delhi has been influenced by globalization and like any urban city.
A rich history
Delhi has a rich history that is very well reflected in the monuments and fortifications that are around Delhi. The Red Fort is one of the most popular Mogul buildings in Delhi. It was built of red sandstone and is a symbol of grand Mogul architecture. The Jama Masjid in Old Delhi is one of the largest mosques in India. Located in the heart of Old Delhi surrounded by residential and market areas. The Lotus Temple is famous as a religious site where people from all religions come and meditate. Qutub Minar is a very famous tourist place in Delhi. The most interesting part of it is Ashoka's stambh. Birla Mandir, India Gate, Tughlaqabad Fort, Dargah Nizamuddin Aulia, Hauz Khas Fort are some of the famous tourist attractions in Delhi.
Delhi is not just about monuments and historic structures
Once in Delhi, you can enjoy many cultural events that take place throughout the city. The Qutub Festival is one of the famous cultural events where people can enjoy lots of music and dance. The annual "Fool Walo Ki Sair" is another cultural event. The famous "Urs" festival is an annual event where people from all over the country visit Nizamuddin Dargah and seek blessings from Nizamuddin Auliya. The festival is accompanied by competitions and Urdu poetry meetings.
Delhi being a metropolitan city is an ideal destination for all food lovers
One can enjoy many variations of Indian and international cuisine here. Old Delhi is famous for Mughlai food outlets such as Karims and Jawahar hotels. Old Delhi is also famous for sweets and snacks. One can enjoy international cuisine in many restaurants and hotels. South Indian, North Indian, Gujarati, Bengali, whatever your favorite cuisine, you can get it in Delhi. One place where you can get all the dishes is Dilli Haat. It has outlets for food from all Indian states. Dilli Haat also has shops where you can shop.
Delhi is a shopper's paradise
One can go shopping at Janpath at Connaught Place. You can get junk jewelry, clothes, bags and every other item that may be in this market. Karol Bagh, Lajpat Nagar, and Sarojni Nagar are other famous shopping markets in Delhi. Chandni Chowk, the old city of Delhi, is famous for the Kinari Bazaar. Kinari Bazaar is the largest wholesale market in Asia. This is frequented by decorators and interior designers. This is the ideal place to click on images that reflect the vibrant and colorful Indian market.
Delhi is the heart of India. If you want to explore India, you have to explore Delhi. Various aspects of the culture and history of Delhi are worth your enjoyment.