Bengaluru (formerly known as Bangalore) is one of the most developed cities in India with a pleasant climate. Bangalore is the Silicon Valley of the country that experiences vast business deals. People from around the globe visit the city for various business events and deals. There are various business hotels that you can opt for. We talk about the top three 5-star hotels in Bangalore worth staying in at least once.
1. Taj West End:
Started with just 10 rooms in 1887, Taj West End now has 117glorious rooms in the heart of the city. The property is designed in a unique way in which you can enjoy the natural swirls. The luxury living is complemented with a wide range of spa, treatments, and therapies. There are venues for business meetings suited with best amenities and can match all your business requirements. Amongst various fivestar hotels in Bangalore, Taj West End claims business events as well as holiday. It has eight indoor and outdoor venues to have a meal, each with a distinctive theme, view, and location.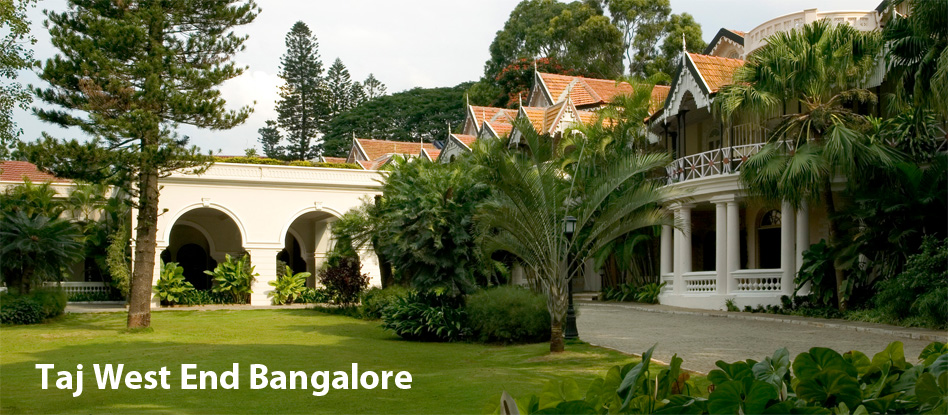 2. The Leela Palace:
Spread over 9 acres of land, The Leela fits the first place as it is the only modern palace in the city. It is excellently crafted with 284 rooms,44 royal club rooms, and 29 suites and attracts the international tourists for its business facilities and the astonishing wide amenities. You will enter into a different world the moment your car sweeps in the superlative property. The lush green gardens give you a refreshing welcome while the breath taking exteriors, polite reception, grand lobby with some of the vases within the hotel containing over 700 flowers will amaze you as you enter. It is enriched with four restaurants and two bars each with a unique theme. It is a fairy tale castle set on pink sandstone where guests are served in exceptionally. You need to be here to believe the ample of things difficult to put in words. The Leela is one of the best hotels in Bangalore where you can experience the timeless luxury.
3. ITC Gardenia:
Designed with a theme of a garden, ITC Gardenia is a hotel in Bangalorenurtured with sensible landscaping. The main aim of Gardenia is"Forward to Green, Back to Nature". This idea goes hand in hand with the brick wall design that can be seen in the property buildings. The hotel serves ideal venues for business meetings which include outdoor venues too. You may conduct your business events here amongst the greenery or opt for an indoor conference venue.Bounded seamlessly, the property has 292 rooms including a Presidential suite that serves luxury at its best. The unique idea of the curators will astound you and will encourage you to visit again.
Choose the best for your taste but we say stay at all three at least once and make your trip memorable for the rest of your life.